THIS IS EQUAL


When Marc Benioff is your CEO, you can expect a ton of equality initiatives to come your way. Our Equality team is busy with events and awards and workshops to help spread our value-driven message. After all, we're the company who led the way in making sure everyone is paid equally (and added $6,000,00 onto our payroll).

Because we're leading the way, we needed a refresh of all of their creative assets to be used at events, advertising and promotional materials. They also wanted to make a big point about who we are, what we do and what we're trying to achieve as a company, extending our #EqualityForAll momentum.

We created a concept centered around the word "EQUAL" while showing people who are noticeably different. That's the point. No matter who we are, or what we are, we're equal. Period. I wrote a series of headlines, all of which ended with the word "EQUAL" to really hammer down that point. For events, it was striking to only present the word "EQUAL" in a banner alongside larger-than-life people.



A big banner execution on

variety.com

right after the Oscars that was designed to offer a counterpoint to what's happening in Hollywood: We're greater when we're equal.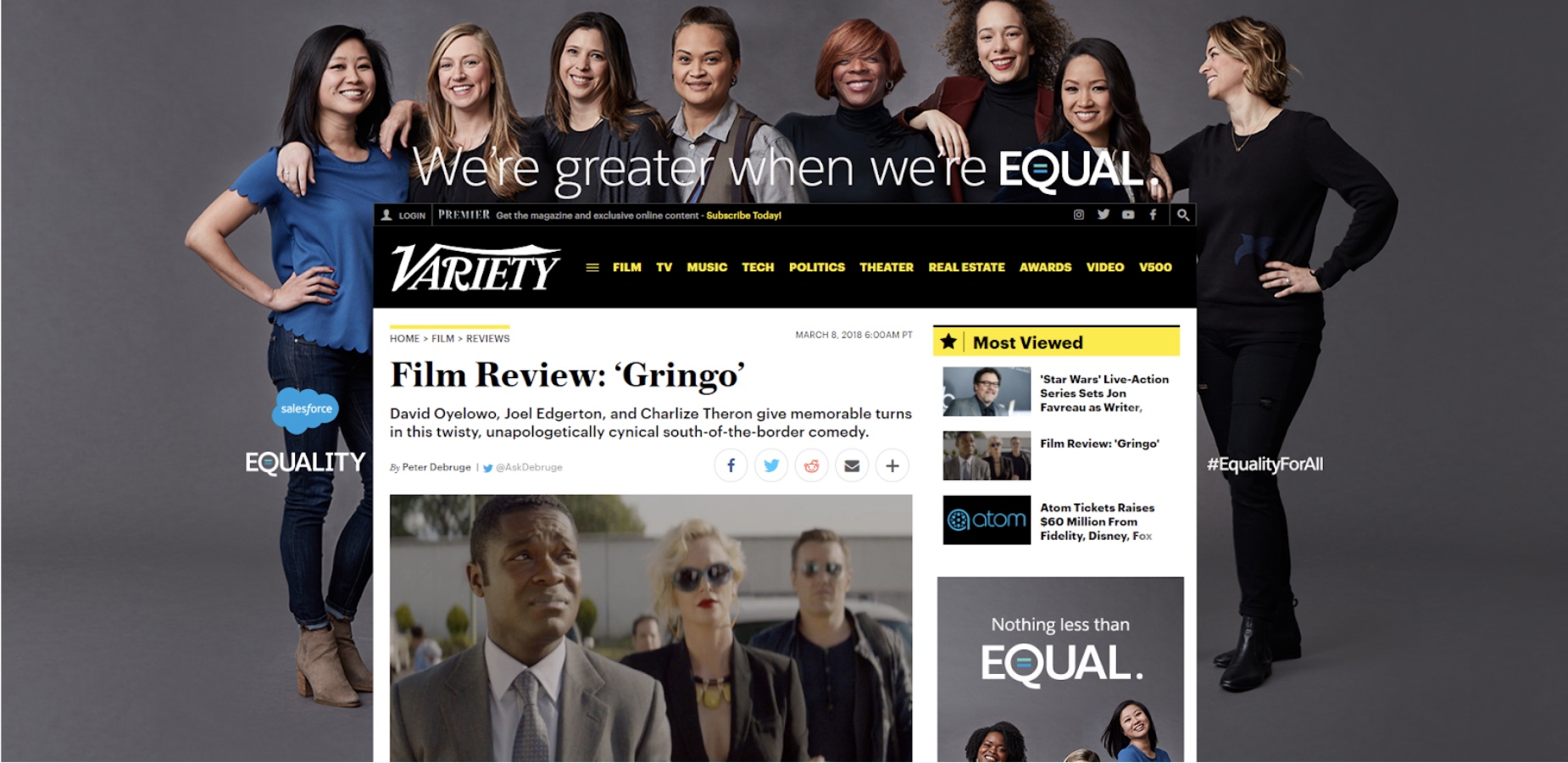 We delivered countless assets for our Equality team to use in different events.
.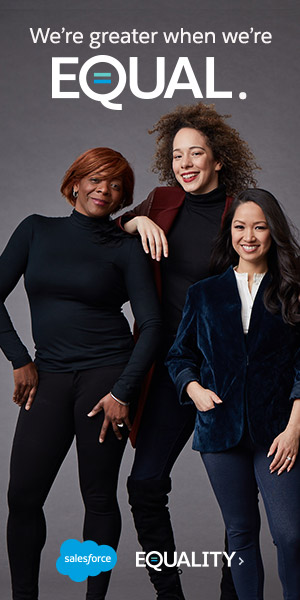 We revamped our landing page on the website to reflect whast we stand for.




And we debuted our new messaging and design at our Equality awards, where we invited our attendees to make their own posters.