SUSTAINABILITY FALLS


Dreamforce 2019 was a four day tech conference where attendees of different industries learned how to get the most of their customer data. But we wondered, instead of customer data, what if we unexpectedly served them data that tells an even more impactful story?

So we built Sustainability Falls, a twelve foot tall digital waterfall installation, and we invited our attendees to unleash the power of data to save the planet.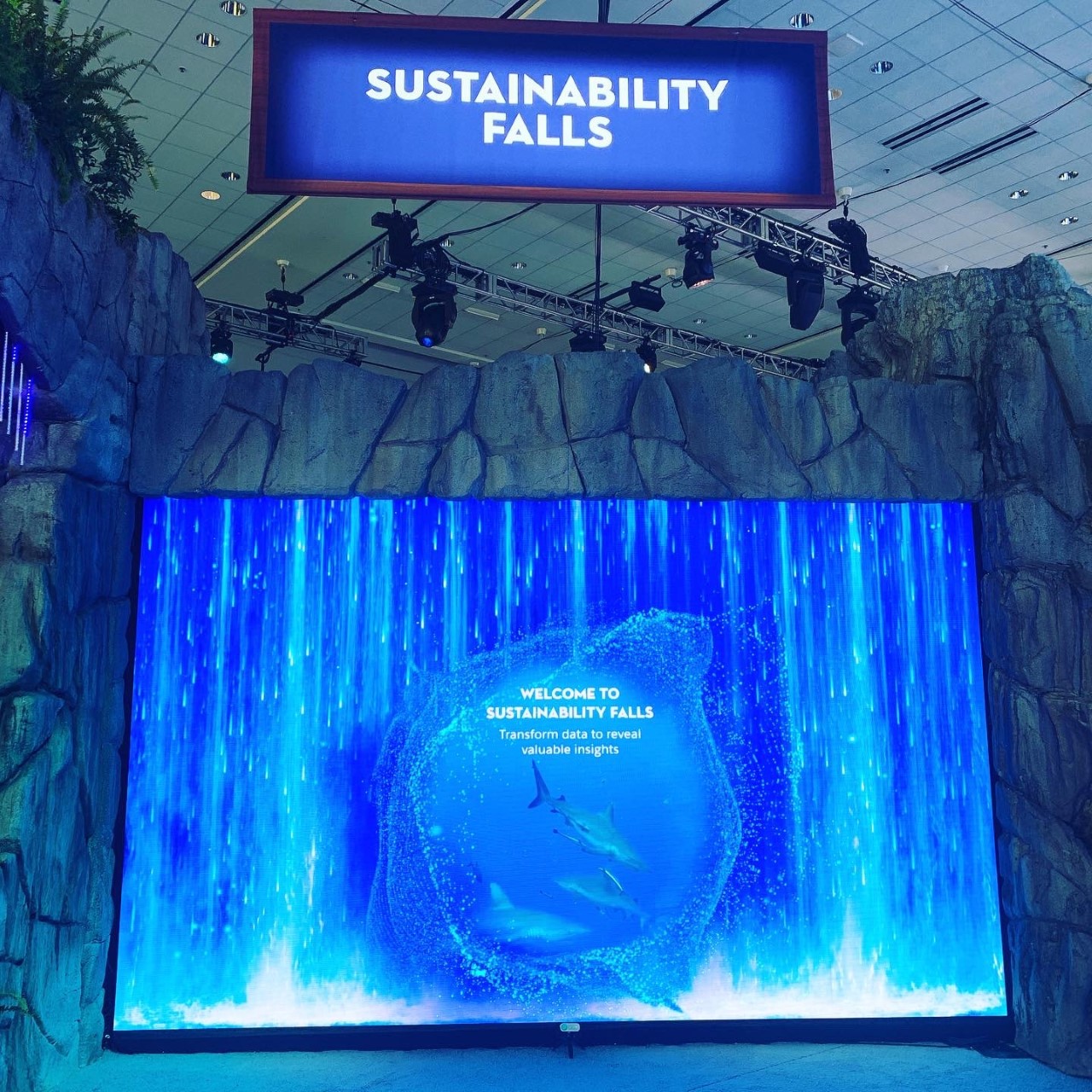 When our attendees gestured, the digital waterfall opened up, and the data particles transformed into simple, clear and compelling data stories.



One data story our attendees conducted was about whale strikes. Their gestures created visualizations that showed how lowering cargo speed can preserve the whale population, which then helps cycle key nutrients in the ocean.

Another data visualization story flipped our attendees perception of sharks. By using AI to track the sharks' movements, our attendees learned how a shark's migratory patterns help them keep the prestige position in our ecosystem.

A third story spoke about plastic bottles in our oceans. Our data visualizations taught our attendees that by simoly using their reusable water bottles at Dreamforce, they were making a huge impact on keeping our oceans clean.

All of the stories directed our attendees to an area where they learned more about the Sustainable Development Goals that have been set up by the United Nations. Armed with data, they were invited to get involved in any of the 17 different ways they could help our planet. And they did - along with taking a selfie with an unexpected visitor.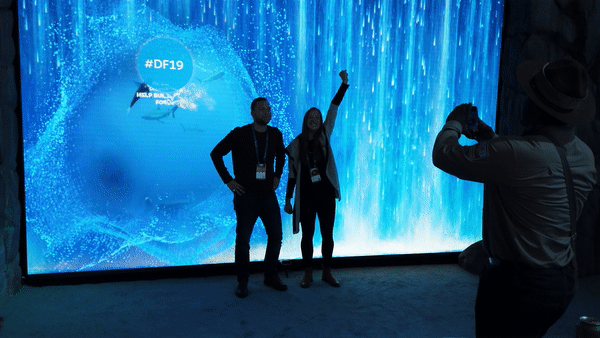 Sustainability Falls started a big conversation during Dreamforce. Marc Benioff actually took it upon himself to conduct his own tour and voice track of the installation for his fellow CEOs. He even presented the entire installation at Davos for the World Economic Forum.




It takes one ripple to start a wave.