XBOX KINECT PRODUCT LAUNCH


Kinect for Xbox was the biggest video game console launch in history, selling 8,000,000 units in 60 days. We created two huge phases of the campaign: One large promotional blitz for E3, and then informational digital elements for launch. We created countless webpages, facebook apps, videos and digital experiences that helped sell Kinect to the world.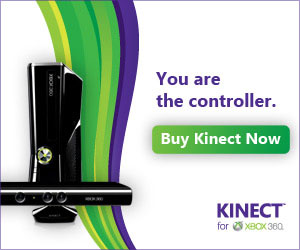 We also created a nationwide tour, headed by a mobile vehicle that invited people to try out the technology and then share their experiences and a game promotion on Facebook that gave people a taste of the gameplay and invited them to bring their friends together.

ACCOLADES: Communications Arts 2011, Webby Honoree


The best way to sell the technology is through the games. So we created a facebook experience for Joyride, a game where you're encouraged to break the rules, invited our fans to give out "driving violations" for their social media transgressions.




Hey, it's always fun to claim that you have a small part of history.