HEY EINSTEIN


Each year at Dreamforce, our attendees get to learn, be inspired and have fun. It's also where we provide the answer to a difficult question: How can the world's smartest CRM become even smarter?

This year, we introduced Einstein Voice, a way to make artificial intelligence conversational. You can now talk to Einstein. And when you do, Einstein will help you out.

But at a loud event, how could we get our attendees to try that out? Simple. We invited them to get inside the head of Einstein. Literally.

At the opening of the zone, we created large, over-the-top Einstein heads and dangled them from the ceiling. The backs of them were hollowed out, and our attendees were invited to walk in and play a virtual reality game that you win by simply talking to him, beginning with the words, "Hey Einstein!" The goal was to solve problems in different places in order to reach the finish line. You could try to solve each puzzle on your own, but it's simply a guessing game. And it quickly became clear that Einstein knows the best way forward. After all, he is your smart CRM assistant and he's processing data at lightning speeds. As you played, you learned how your voice could solve problems in sales, service, marketing, commerce and in any industry.

We then led them around Einstein Ridge, a place for you to learn how your voice can power an entire CRM - with Einstein's help. Participants explored product demos, presentations, customer stories and more to help them understand the full capability of voice-activated artificial intelligence.

Did it work?

The goal for the Einstein Ridge was 13,000. lead scan. The attraction of "Hey Einstein" drew in 14,621 (including over 9,000 workshop scans), with 350 consultations scheduled.

Here's a film about Dreamforce in general, with a large piece about "Hey Einstein".




The San Francisco Chronicle featured the "Hey Einstein" exhibit even before Dreamforce began.






And attendees were not shy with placing their "Hey Einstein" bobblehead poses onto social media.


.
.
.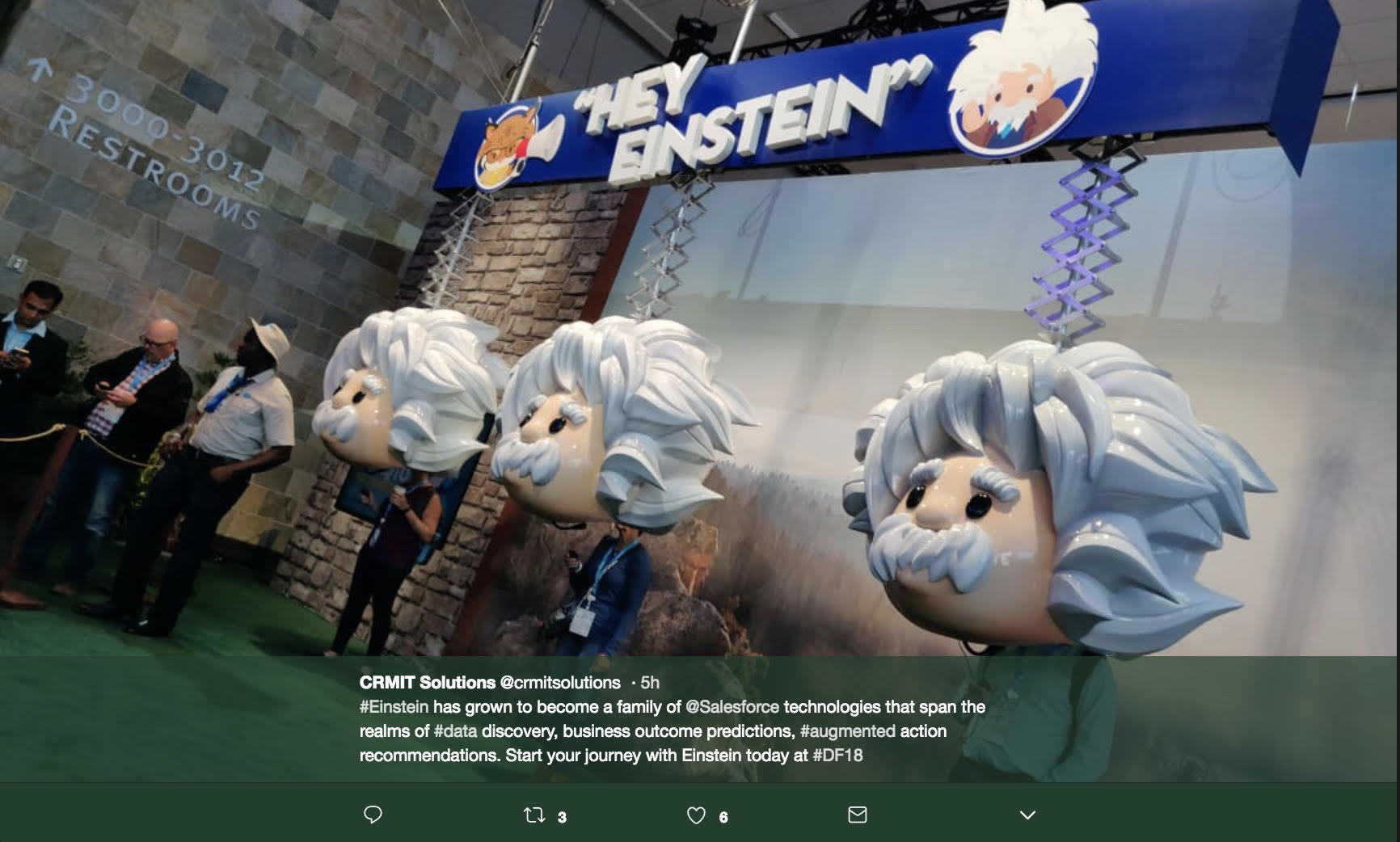 .
.
.
.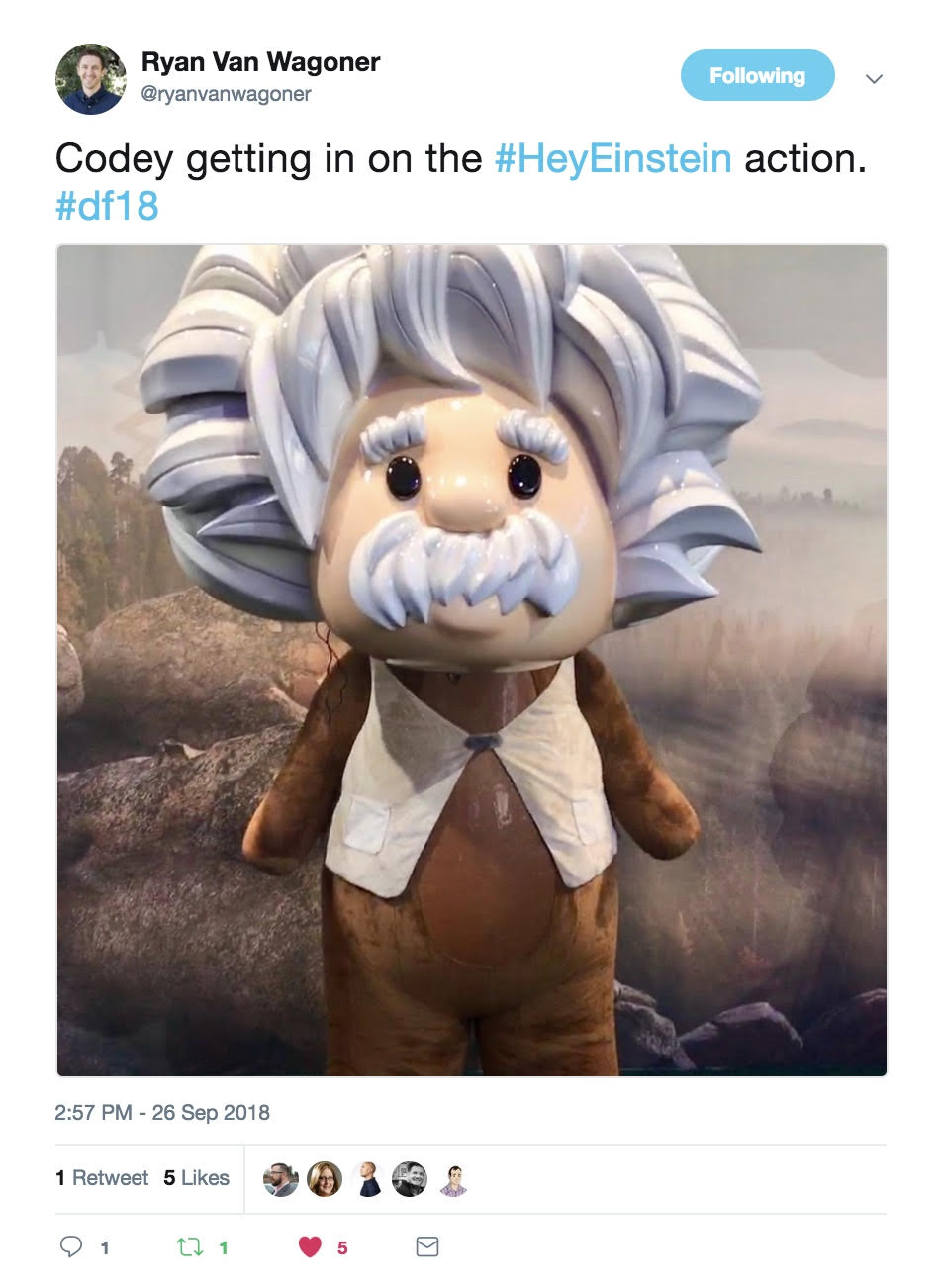 .